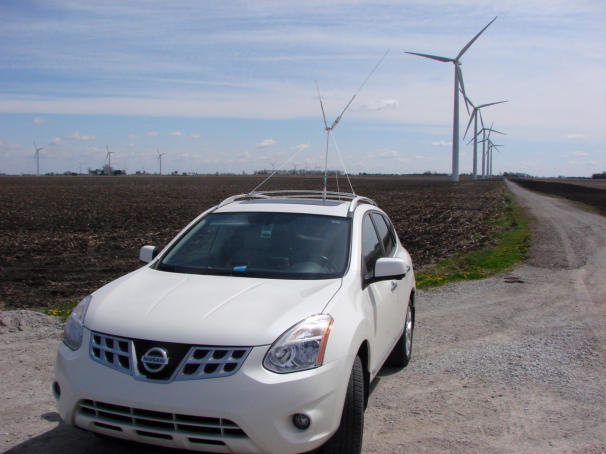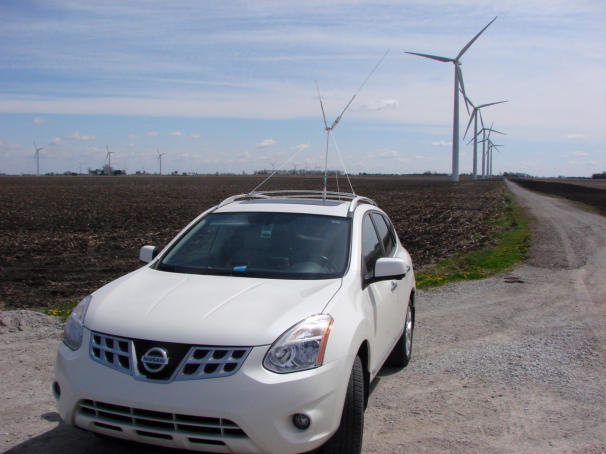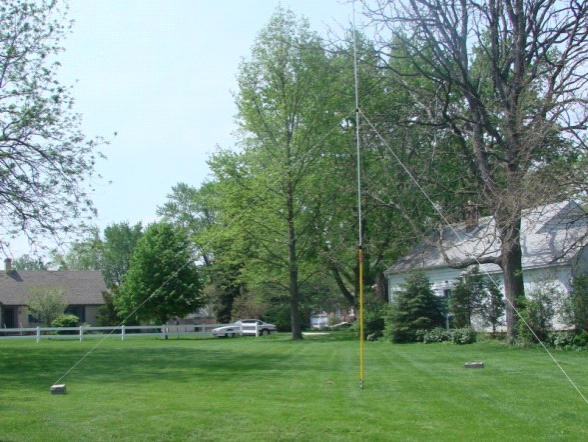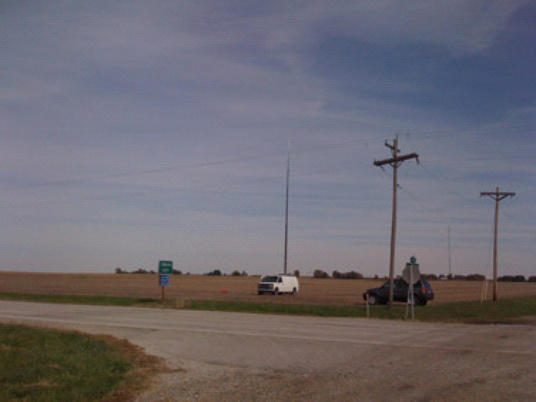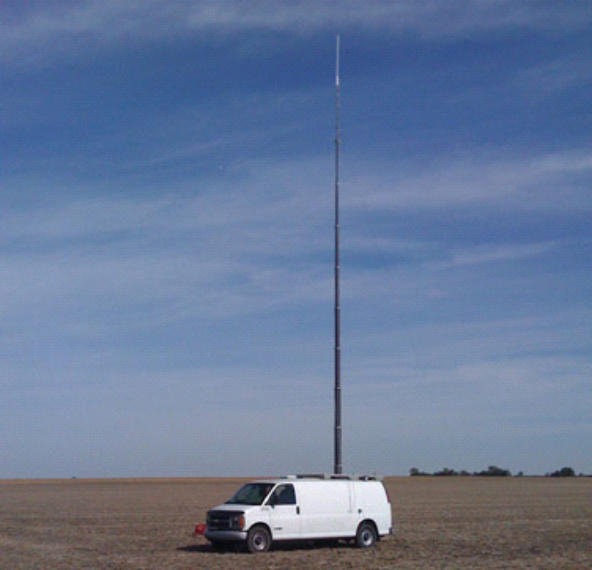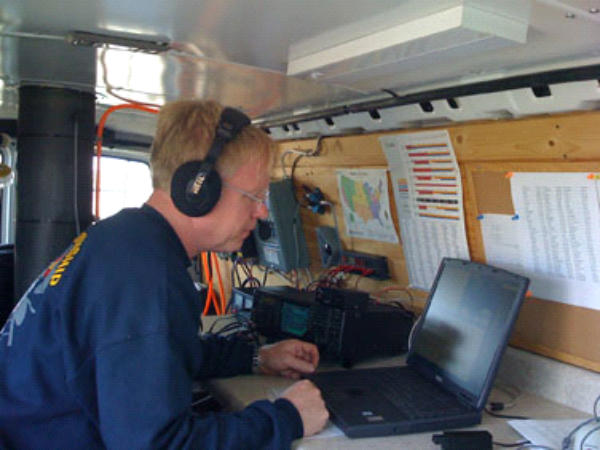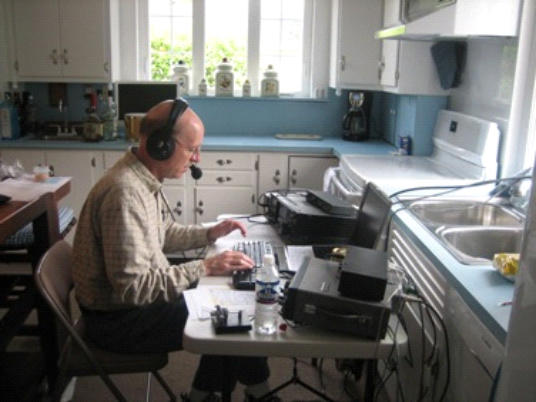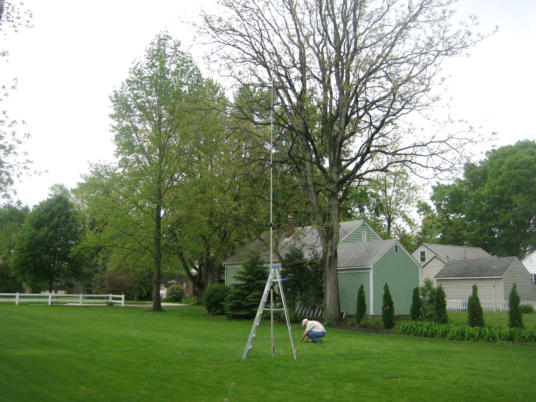 2010 Indiana QSO Party
2010 found me back again in Benton County, same location
as the last 3 years. I had a new MFJ push up mast with an
Alpha Delta dipole hung from the top as an inverted V along
with my usual vertical. The result was my best INQP ever.
2009 Indiana QSO Party
2009: Operating once again from Benton County and the
same location as the 2007 and 2008 INQP's. Notice the
supplies thoughtfully left on the counter in the left
background by my hostess, Sherry Fischer. Is this a great
QTH or what? I made a grand total of 1 QSO on the second
radio but at least it was a mult. I also had the top score in
the single op, low power, wires/vertical category.
2008 Illinois QSO Party (Operated at N9FN)
N9FN has put together a dream machine for portable
operating, complete with a 50 foot pneumatic mast. The mast
can support a 3-element tribander but, for the 2008 ILQP we
had two inverted vee's at 50 feet and we were never seriously
challenged for our frequency.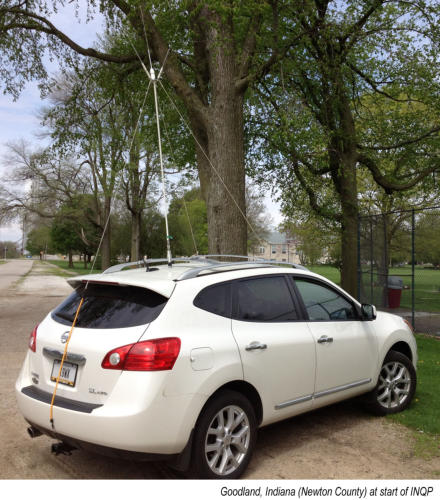 2013 Indiana QSO Party
I decided to operate the 2013 INQP mobile and spent the
better part of 2 months installing antennas, wiring, radio etc.
in my 1 year old Nissan Rogue. The installation process
itself was quite an adventure and the lessons learned merit
their own web page when I get the time.
See the 2013 Contest Results page for more details.
2014 Indiana QSO Party
Operating with Andy, K9ELF, this picture is from
the Tippecanoe and White County lines at the
start of the contest. Setup was essentially the
same as for the 2013 INQP but with a shorter
mast to allow us to operate while in motion. The
mast was still guyed, however. We were the top
scoring Indiana mobile. See 2014 Contest
Results for more details.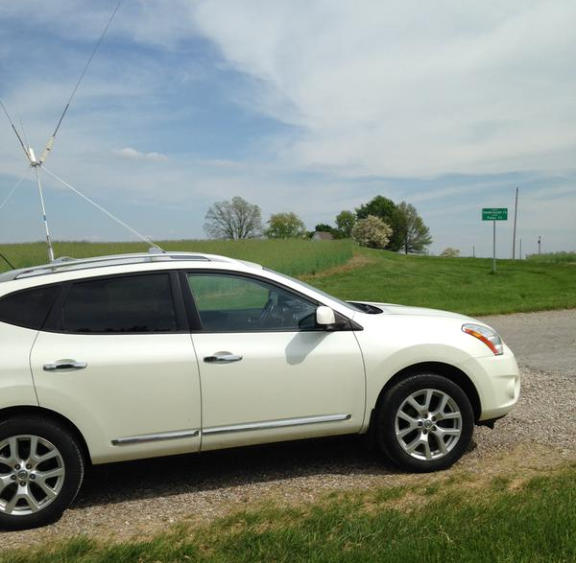 2015 Indiana QSO Party
On the Posey/Vanderburg County line midway
through the contest. Photo by Andy, K9ELF. I was
actually in the back seat and operating when the
photo was taken but the window tinting makes it
impossible to see. No, really, was in the car! Check
the 2015 Contest Results page for more details.